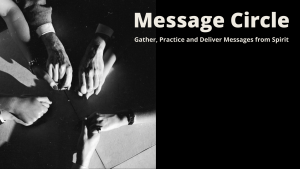 JULY 20
AUGUST 17
SEPTEMBER 14
OCTOBER 12
NOVEMBER 16
Message Circle
In-person in Glastonbury
It's a good old fashioned home message circle. As Spiritualism was developing, people would gather in community at someone's house and pass messages to each other. The session is open to anyone who wishes to practice their message delivery in a group. Your ability doesn't matter as we are all here to get some practice and learn from each other. General guidelines will be presented at the start of the session and a group facilitator will help you stay on track with your message if needed.
Time:  7:00 p.m. – 8:30 p.m.     Cost:  $20.00 per event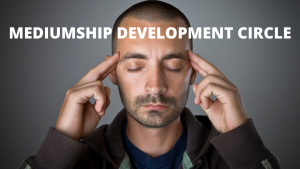 STARTS TUESDAY, AUGUST 2
Intuitive Development Circle (4-weeks)
Live via Zoom
Join in this group to advance your intuitive skills.  This group is open to all spiritual seekers exploring their intuitive gifts.  Each week we gather in community, meditate and focus on a specific skill set.  Each class builds upon the next in order to keep the vibration of the group high and to keep you attuned to your skills. Class meets on August 2, 9, 16 & 23.
Once you have registered, a payment link will be provided followed by the Zoom information.
Time: 7:00 p.m. - 8:30 p.m.       Cost:  $100.00 Paid in Full or four payments of $25.00
Join in on Facebook.com/HIHCenter
I am offering a FREE Monday Meditation.  Check the Current Month schedule for dates and join in or simply click the Video tab on my Facebook page to access all the meditations since March 2020.